Websites that work.
At Notch Creative we build websites for individuals and businesses to establish or uniformly enhance their online identity.
From leaders in their industry to those starting to build a name for themselves, Notch Creative specializes in delivering your message in an engaging, and ultimately, effective manner to your audience.
To see a sample of Notch Creative website designs, visit our gallery.
We Support Local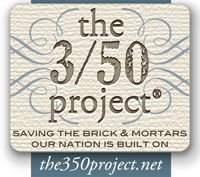 Sommer Honey Farms Music Player
October 2013 / Monty Sommer of Sommer Honey Farms is an accomplished musician and wanted to showcase an album of songs on his website. Using SoundCloud, we store and stream the music from their servers. This reduces our website file size and allows Monty to add songs to the playlist. More News ›